Yom HaShoah is April 27, a day to remember the six million murdered and honor the survivors. The Jewish Federation of Greater Philadelphia is committed to keeping our promise to never forget, and caring for Holocaust Survivors locally and abroad while also providing Holocaust education to the next generation.


Helping Holocaust Survivors Near and Far
We're committed to serving Holocaust survivors locally and abroad.
In Greater Philadelphia:
860 Jewish households have a Holocaust survivor
557 Holocaust survivors receive food assistance through the Jewish Relief Agency, the Mitzvah Food Program, KleinLife and/or KAVOD SHEF
70% of Holocaust survivors are from the Former Soviet Union
At least 70% of Holocaust survivors receive critical social services
*These numbers are according to the Jewish Federation's 2019 Community Portrait and as reported from community organizations.
In ISRAEL:
16,067 Holocaust survivors served
1280 Holocaust survivors served through Latet's Aid for Life program (food security)
14,700 (estimated) Holocaust survivors receive food through Leket's food delivery services
87 Holocaust survivors served through Yad LaKashish's hot meal program


Meet David Wagner, a Holocaust Survivor Living in Israel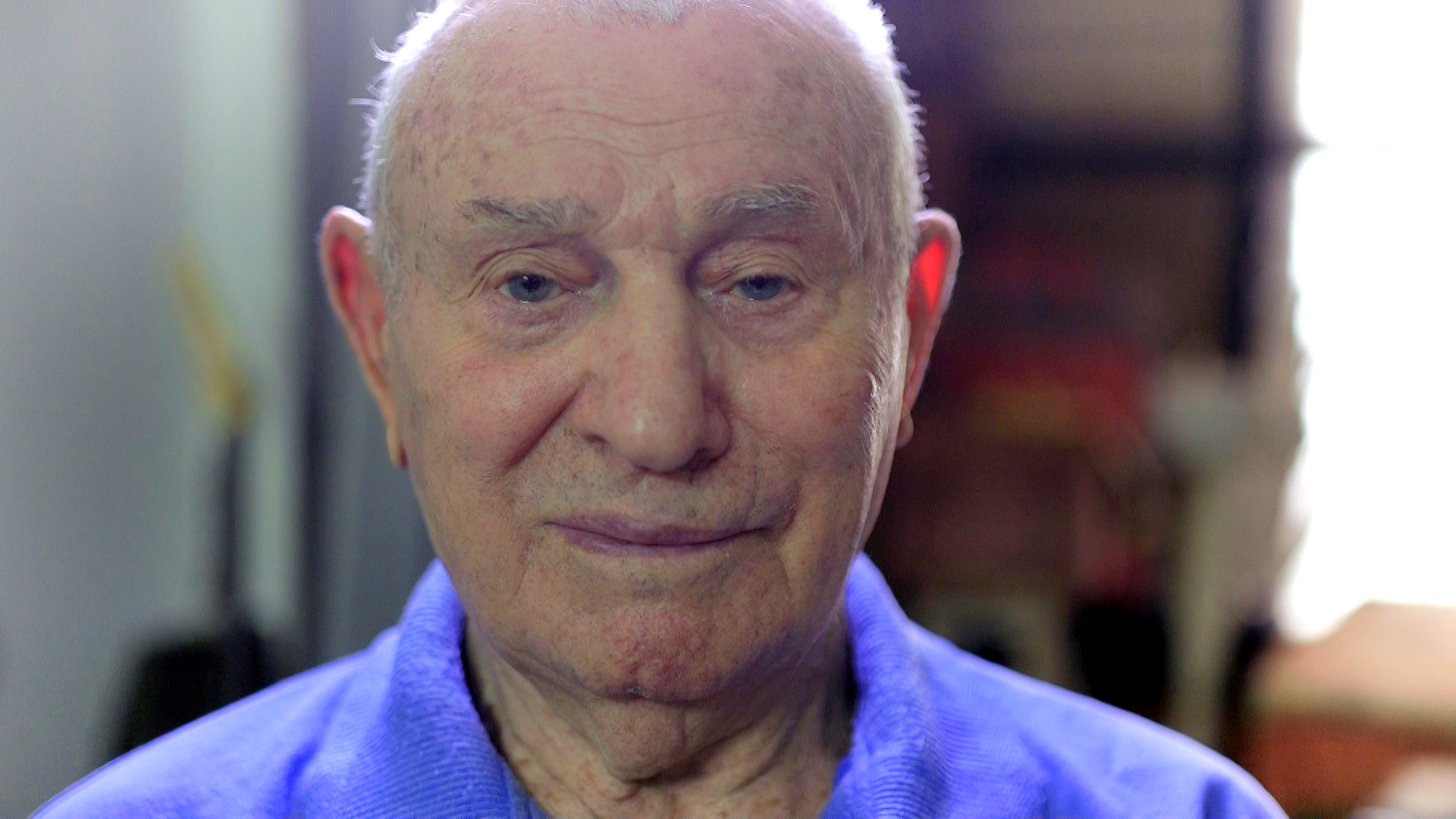 "I escaped death during the Holocaust and arrived in Israel in 1946 where I am proud to have helped build this country. Today I live off of social security and what little I receive as a Holocaust Survivor," said Wagner. "Latet doesn't just give me a food box, the girl who brings me a box sits with me; we talk; she's my friend. Thank you to all who think of us and donate. When one helps another somehow, it will get back to him."
Latet is a grantee of the Jewish Federation. It operates the leading national food bank in Israel and runs impactful aid programs, providing monthly assistance to 60,000 families and 1,000 Holocaust survivors.


Educating Youth About the HOlocaust
Since 1977, Holocaust Survivors have told their firsthand accounts to high school students through the JCRC's Youth Symposium. As the number of living Survivors declines, the JCRC Holocaust Education and Remembrance Committee formed a new partnership with Theatre Ariel, Philadelphia's only Jewish theatre, piloting an engaging production called "Survivors" so these powerful stories can continue to be told. Based on 10 Holocaust Survivors' testimonies, the play provides a rich experience for students and a compelling reason for teachers and schools to continue participating in the Youth Symposium programs. The production is funded through the Foundation for Jewish Day Schools and Educational Improvement Tax Credit (EITC) and Education Improvement Organization (EIO) program. Press coverage of the program includes 6CBS and KYW.


Teaching the Holocaust
$70,000 of funding for enhanced curriculum including Holocaust education for public school students
1,300+ students participate in the Youth Symposium on the Holocaust
250+ students participate in the Mordechai Anielewicz Arts Competition


One-third of Holocaust survivors in the U.S. live at or below the poverty line. Kavod Survivors of the Holocaust Emergency Fund (Kavod SHEF) was formed to help Survivors in the Greater Philadelphia region pay for medical bills, rent, food and home repairs. This program is made possible through our partnerships with Kavod, the Seed the Dream Foundation, and Jewish Family and Children's Service (JFCS).


WATCH: Hear David Wagner's story

***
The Jewish Federation of Greater Philadelphia is committed to educating the broader community about the Holocaust to ensure that history of this tragedy is understood and never forgotten. Learn more about JCRC's Holocaust education programming here.