Over 300 community members volunteered on Sunday to help cleanup Har Nebo, one of the region's oldest and largest Jewish cemeteries. The service day was in partnership with the
Friends of Jewish Cemeteries
, a special new initiative of the Jewish Federation of Greater Philadelphia to find long-term solutions to repair our region's Jewish cemeteries and reconnect our community to its deep local roots. The cleanup concluded with a vigil by Rabbi Elliot Perlstein of Congregation Ohev Shalom to honor those at rest.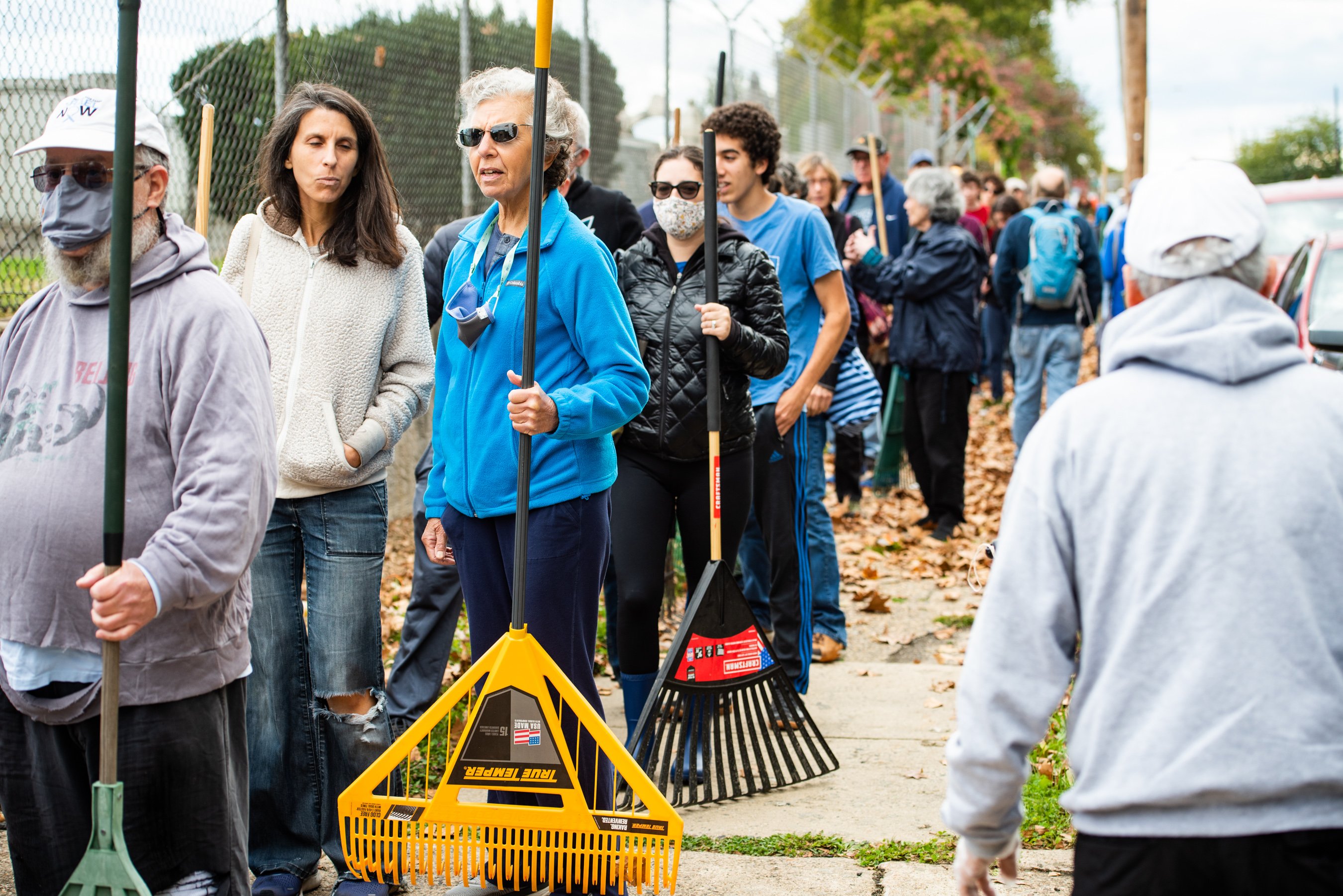 Hundreds of volunteers came out to do a mitzvah and clean Har Nebo.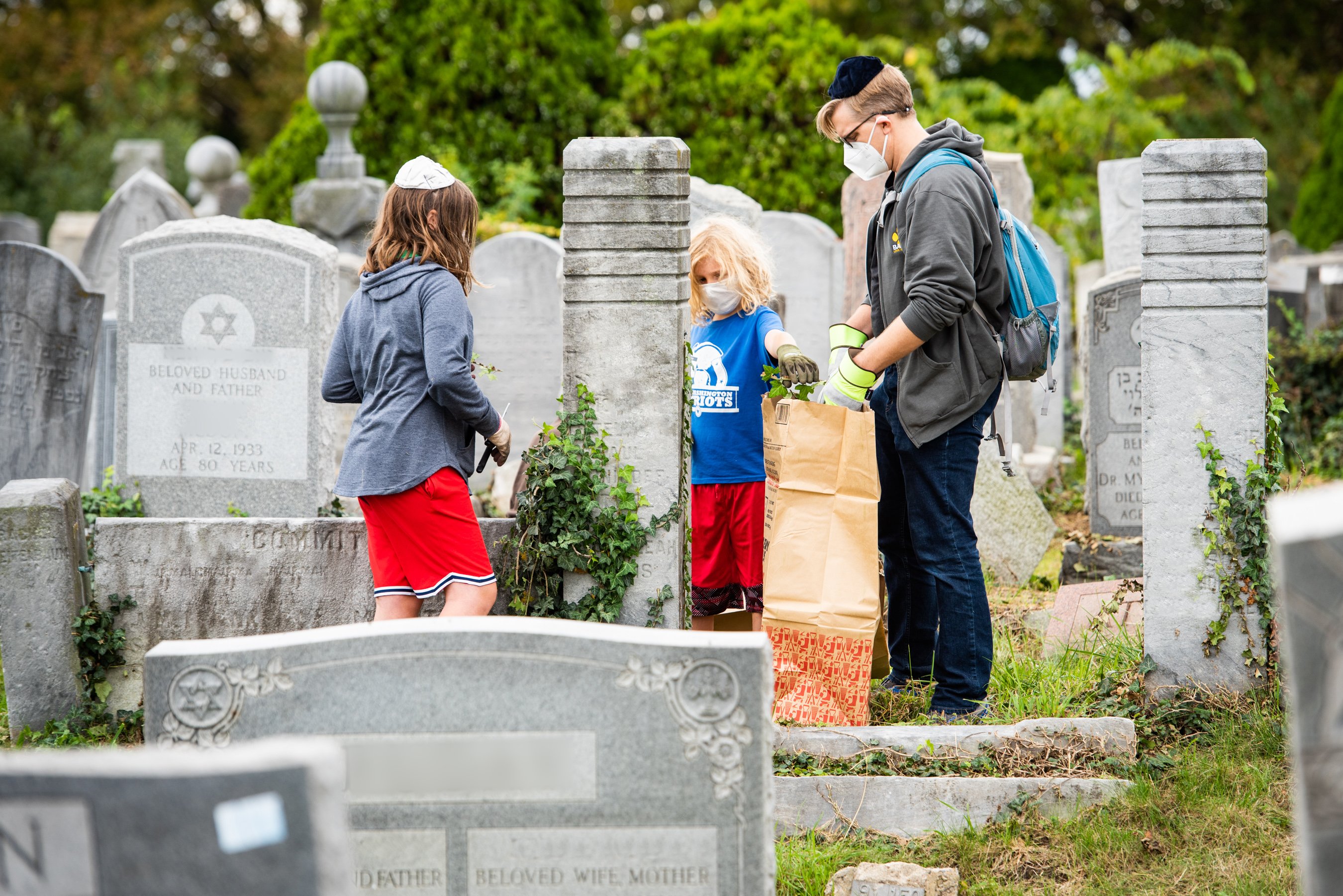 Volunteers of all ages raked, picked up trash and clipped overgrown vines during the cemetery community cleanup.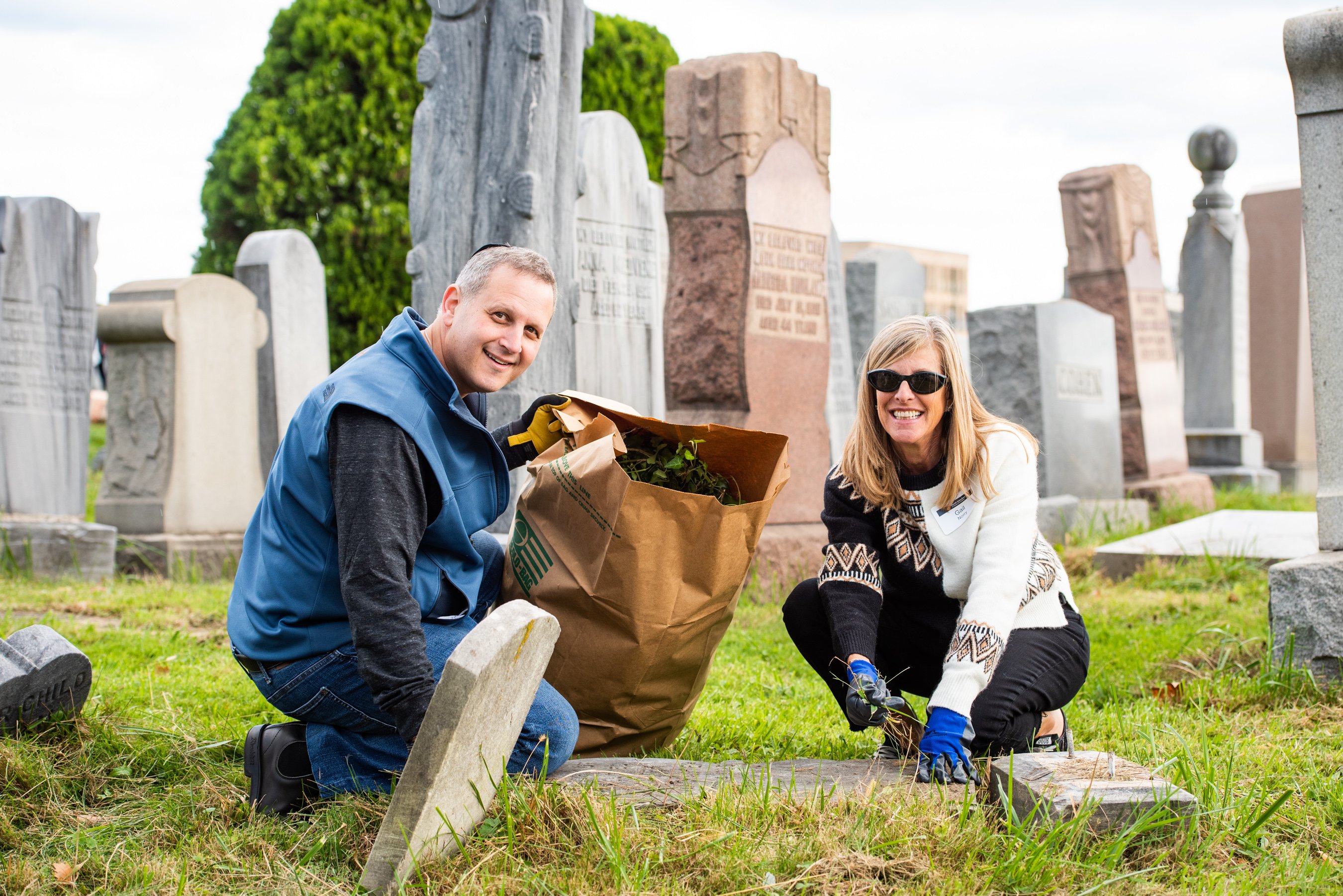 Jewish Federation of Greater Philadelphia leadership, including President and CEO Michael Balaban and Board Co-Chair Gail Norry, put on their work gloves to clean the cemetery.
Volunteers safely worked to make the historic cemetery look like new.
***
To see all of the photos from this meaningful and powerful day of service, click here. Learn more about the Friends of Jewish Cemeteries at jewishphilly.org/cemetery.
To view more restoration photos of Har Nebo Cemetery, please click here.
All photos courtesy Jewish Federation of Greater Philadelphia / Jordan Cassway Photography