The Jewish Federation Real Estate (JFRE) affinity group hosted its 9th annual Legends and Leaders event on October 15 at the Kimmel Center with a virtual livestream option.
"The energy at the event was so powerful and invigorating. It's a sign that we are moving in the right direction and we are coming together as a community stronger than ever before," said Jonathan Morgan, JFRE chair. "JFRE has remained resolute in its mission of bringing real estate and industry professionals together as well as providing philanthropic opportunities for our members. We look forward to having more of these events in person and building off of our momentum."
After nearly 20 months of virtual programs, close to 300 community members attended the in-person event, eager to network and hear from business leaders. The JFRE event committee intentionally selected Verizon Hall at the Kimmel Center to provide ample space for attendees to connect in person safely.
JFRE's first large, in-person event since March 2020 was a big success: $325,500 in sponsorship was raised from 44 companies. The group granted $195,000 from the JFRE Fund to seven capital projects in Greater Philadelphia and Israel.
These grants provided for security and safety upgrades in Jewish schools, critical renovations for housing adults with mental illnesses, and relief aid and supplies for bomb shelters in Israel following the rocket fire earlier this year. In total, JFRE has allocated more than $3 million to capital projects.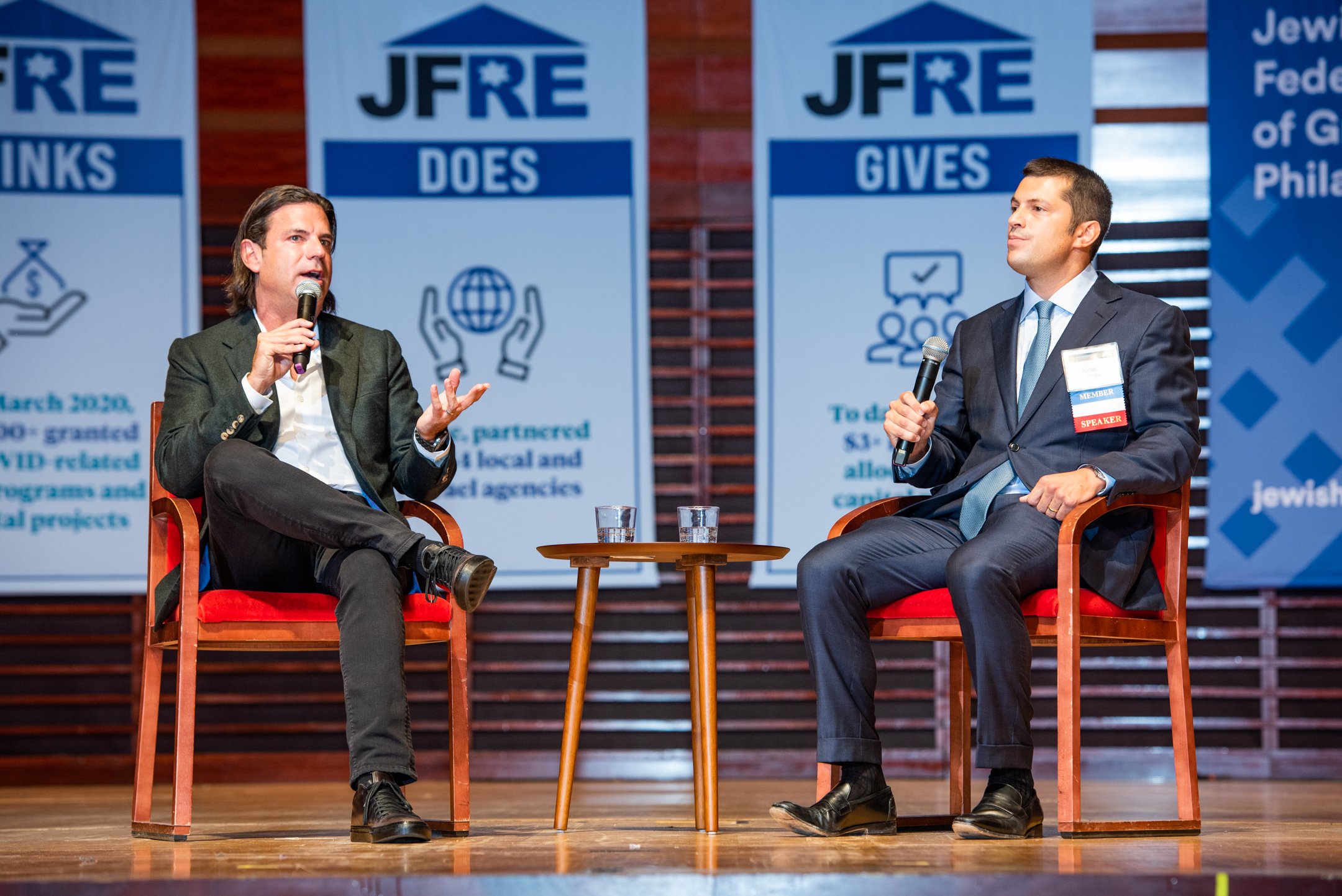 JFRE Legends and Leaders' keynote speaker David Adelman in conversation with Jonathan Morgan, JFRE chair.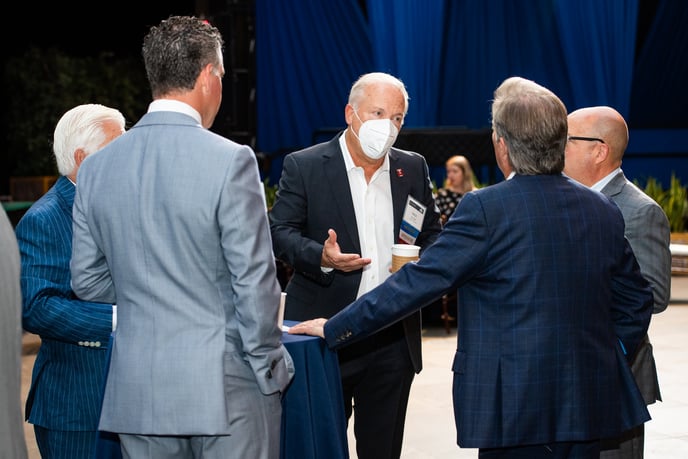 Attendees had the opportunity to network with the best and brightest minds in the real estate and related industries.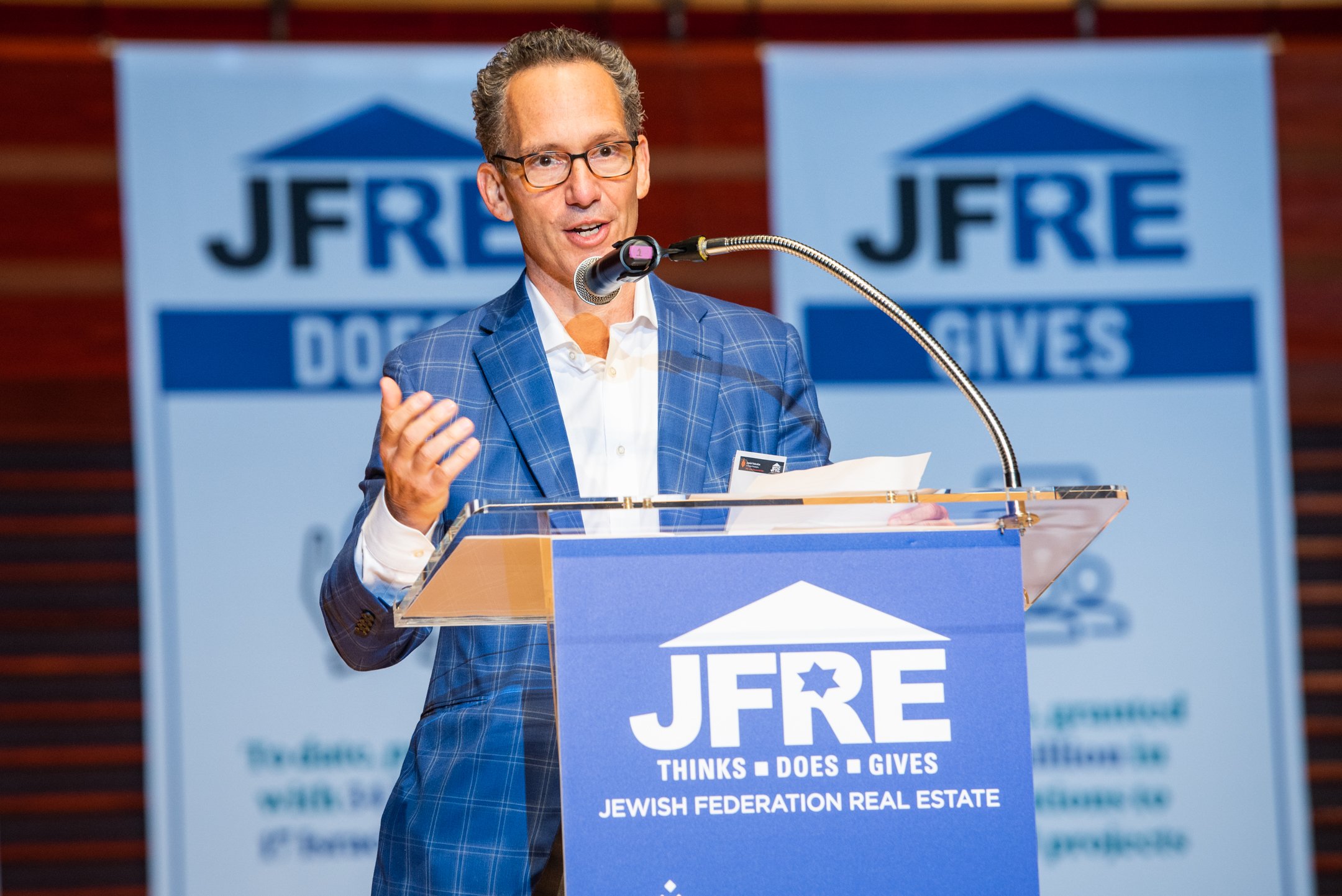 Executive Committee Member Rob Zuritsky shared a meaningful tribute to Ron Rubin, a real estate legend and JFRE advocate who passed away earlier this year.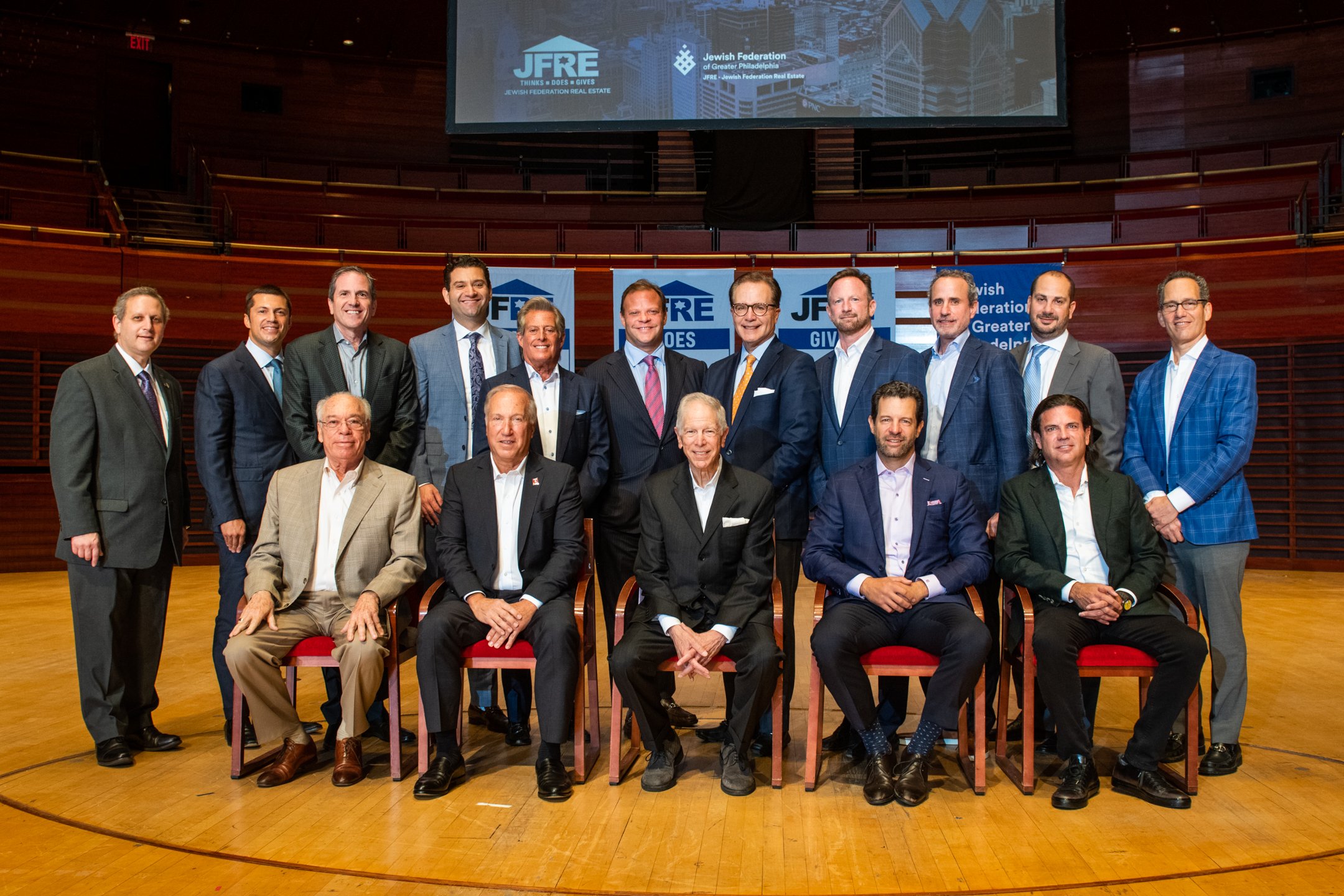 This year's Legends and Leaders pictured with JFRE leadership. Top row (from left): Michael Balaban, Jonathan Morgan, Bradley Korman, Daniel Berger, Bruce Goodman, Matthew Pestronk, Jacob Reiter, Michael Markman, Bradley Krouse, Spencer Yablon, Robert Zuritsky; Front row: Joseph Zuritsky, Mitchell Morgan, Carl Dranoff, Bill Glazer, David Adelman
Not pictured: Jeremy Fogel, Jessica Morgan, Malina Robbins and David Waxman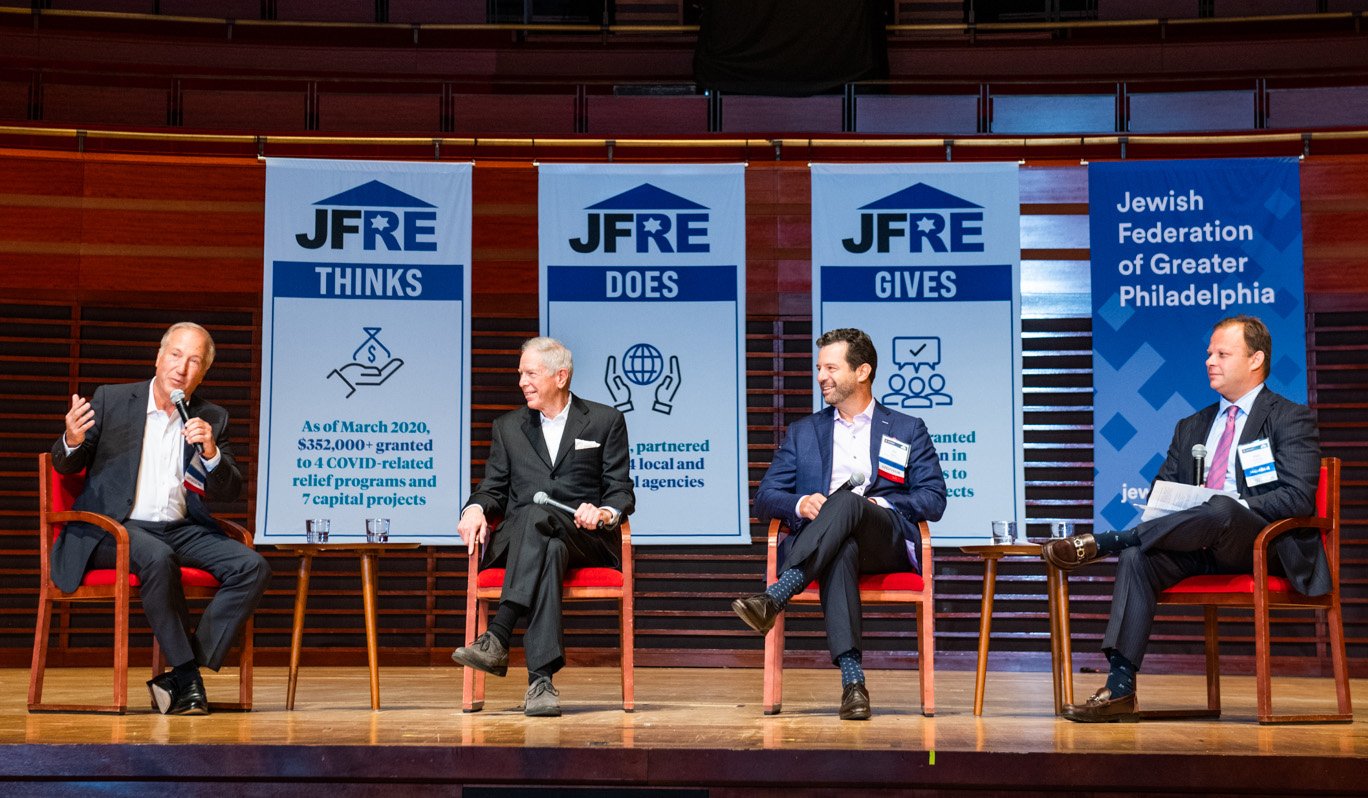 This year's panel discussion centered on the topic of "Pandemic Playbook: Coming Out of COVID Stronger than Ever." Pictured (L to R): Mitchell Morgan, Carl Dranoff, Bill Glazer and moderator Matthew Pestronk.
***
To see all of the photos from the 9th Annual Legends and Leaders event, click here. To learn more about how JFRE strengthens the real estate industry and Jewish communities, visit jewishphilly.org/jfre or contact Joel Schwarz, Major Gifts Officer, at jschwarz@jewishphilly.org or 215.832.0544.
All photos courtesy Jewish Federation of Greater Philadelphia / Jordan Cassway Photography