Understanding the struggle that helped shape our nation. That's what 42 women set out to do as they traveled to Georgia and Alabama from May 14 through May 17 for the Women's Civil Rights Mission. Hosted by the Jewish Federation of Greater Philadelphia's Women's Philanthropy and Women of Vision groups, the mission focused on the fight for equality, the leaders behind the civil rights movement, and the historic relationship between the Black and Jewish community.
"One of the most meaningful experiences for me was our visit to the Equal Justice Initiative Memorial and the Equal Justice Initiative Legacy Museum. To see the names of the hundreds of individuals - and some unnamed - who were lynched in this country was horrifying and appalling," said Marcy Bacine, who co-chaired the mission with Sharon Freedman. "This trip touched me to my core with experiences that will remain with me and move me to make this country a better place."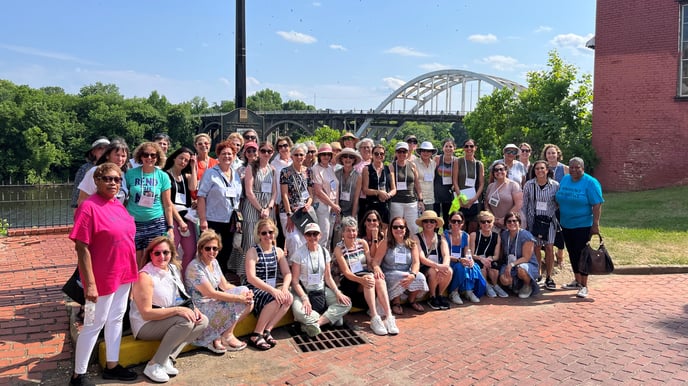 Joanne Bland, a participant in the 1965 "Bloody Sunday" voting rights march, shared her story with the women before the group walked across the Edmund Pettus Bridge and performed Mourner's Kaddish in Selma.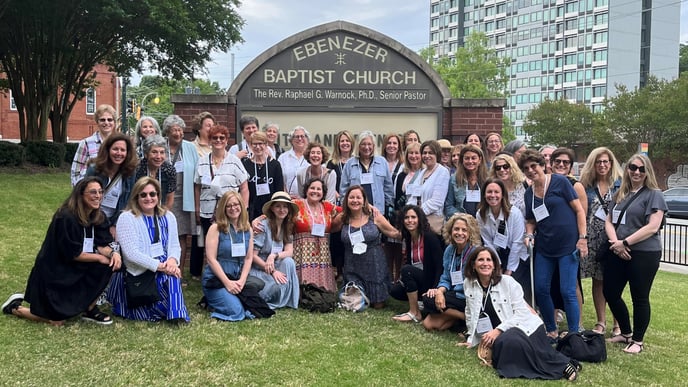 The group experienced a Sunday service in Atlanta at the Ebenezer Baptist Church, where Dr. Martin Luther King Jr. served as co-pastor until he was assassinated in 1968.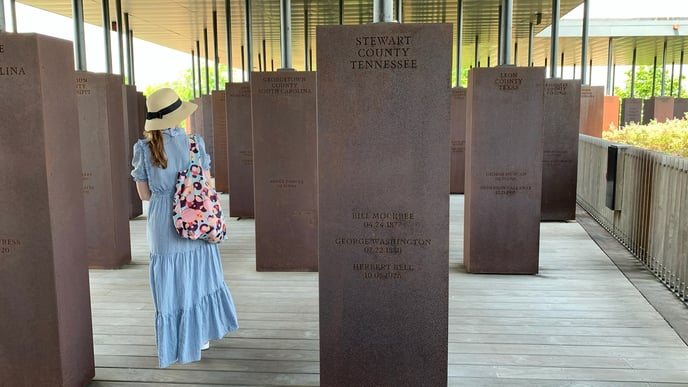 In Montgomery, the Women's Civil Rights Mission visited the National Memorial for Peace & Justice, the first national memorial for victims of lynching.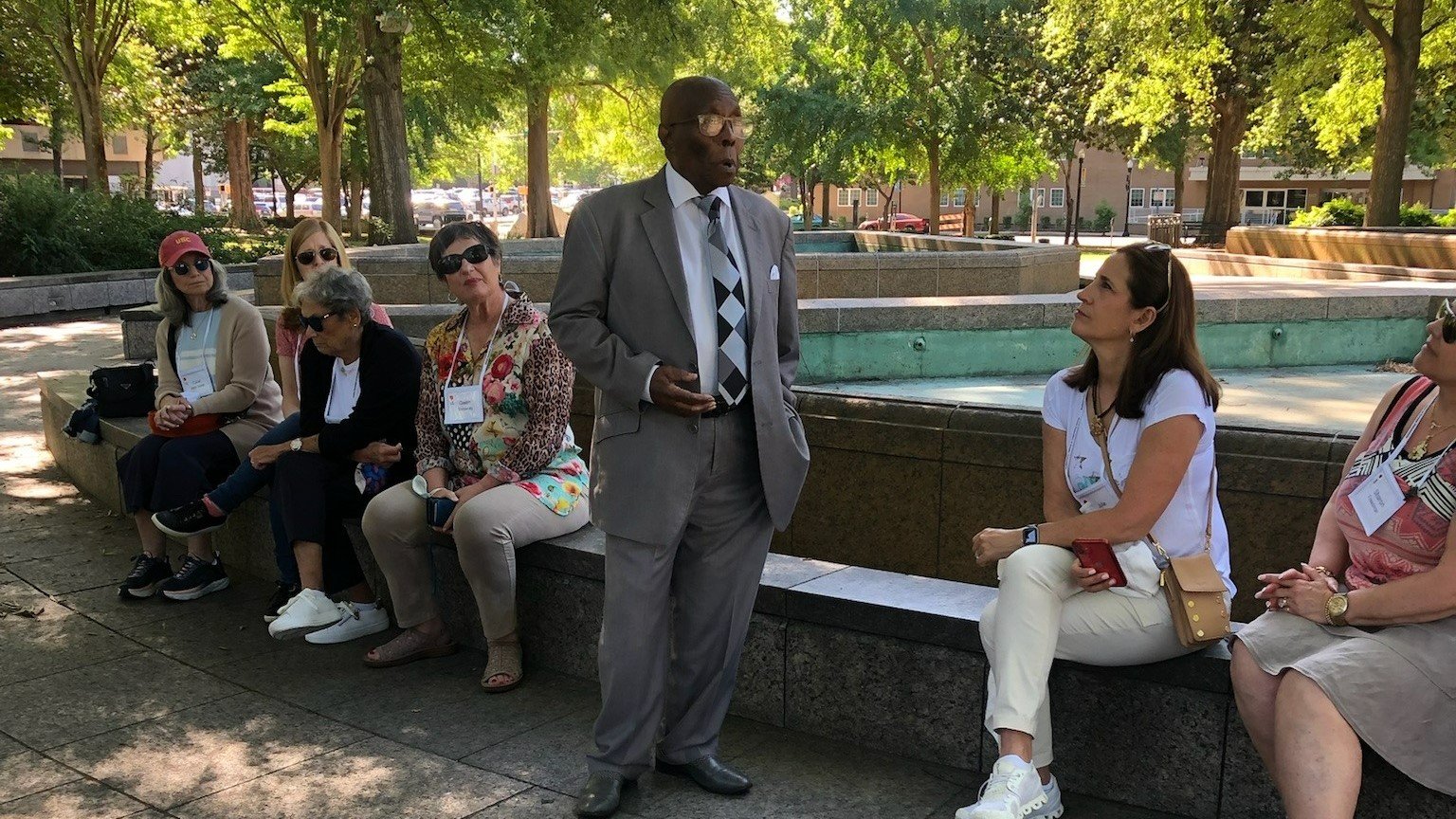 Participants were moved by the stories and prayers of Bishop Calvin Woods, who spoke to the group in Freedom Park in Birmingham.
***
Want to attend the next Civil Rights Mission? Join the Jewish Federation's Jewish Community Relations Council, in partnership with AJC and ADL, September 17 - 20, 2022. Learn more and register for this mission by clicking here. For questions about this upcoming mission and about other travel opportunities with the Jewish Federation, please contact Missions Manager Erica N. Miller at erica.miller@jewishphilly.org.