On January 12th, about 50 members of our communities embarked on a three-day journey both historic and of-the-moment: The Jewish Federation's JCRC Civil Rights Mission. The trip, in partnership with ADL Philadelphia, Kaiserman JCC and AJC Philadelphia/Southern New Jersey, was a journey through the history of the civil rights movement, with the goal of gaining a deeper understanding not just of the past, but of society today. A powerful experience was in store for us.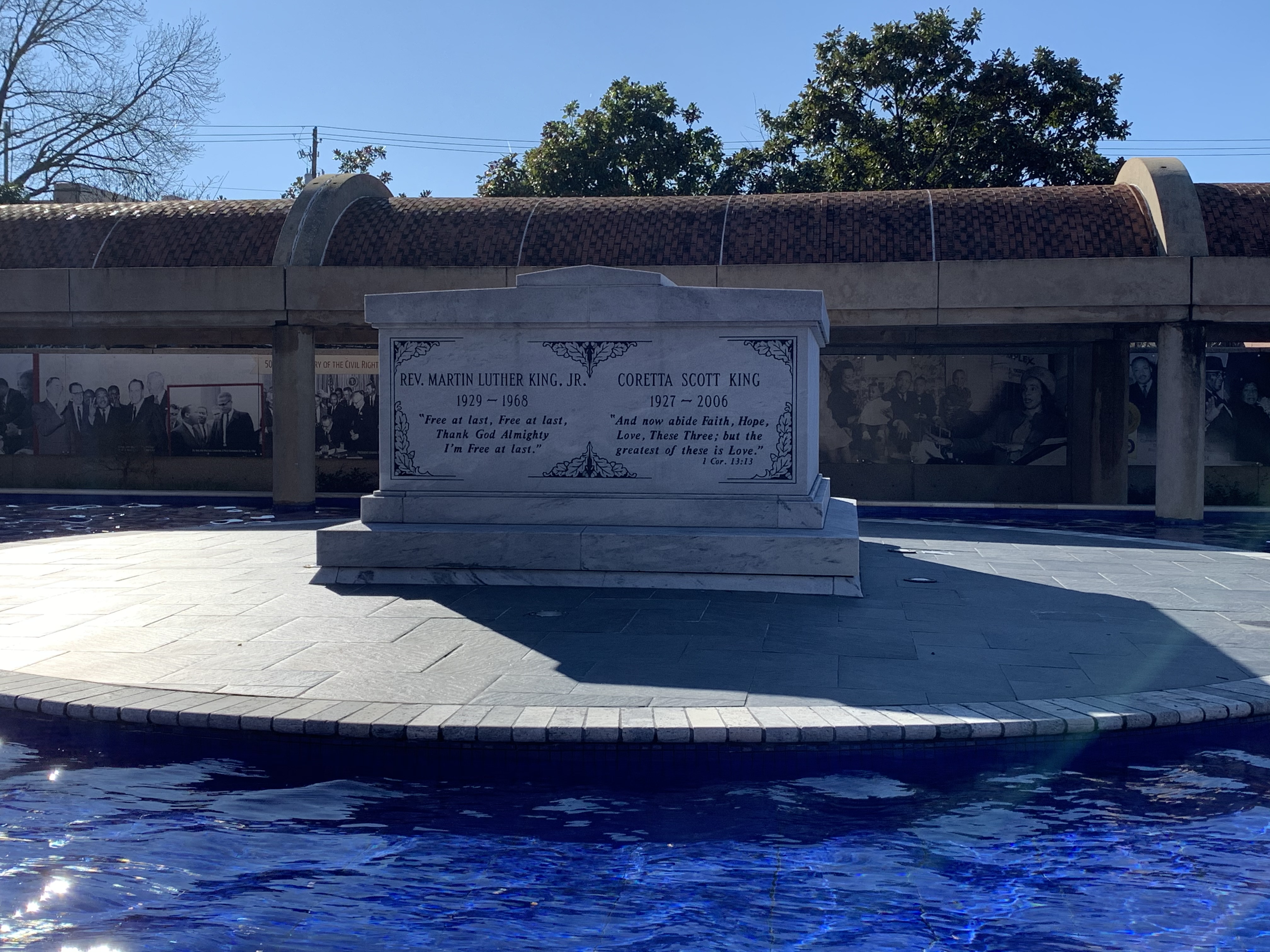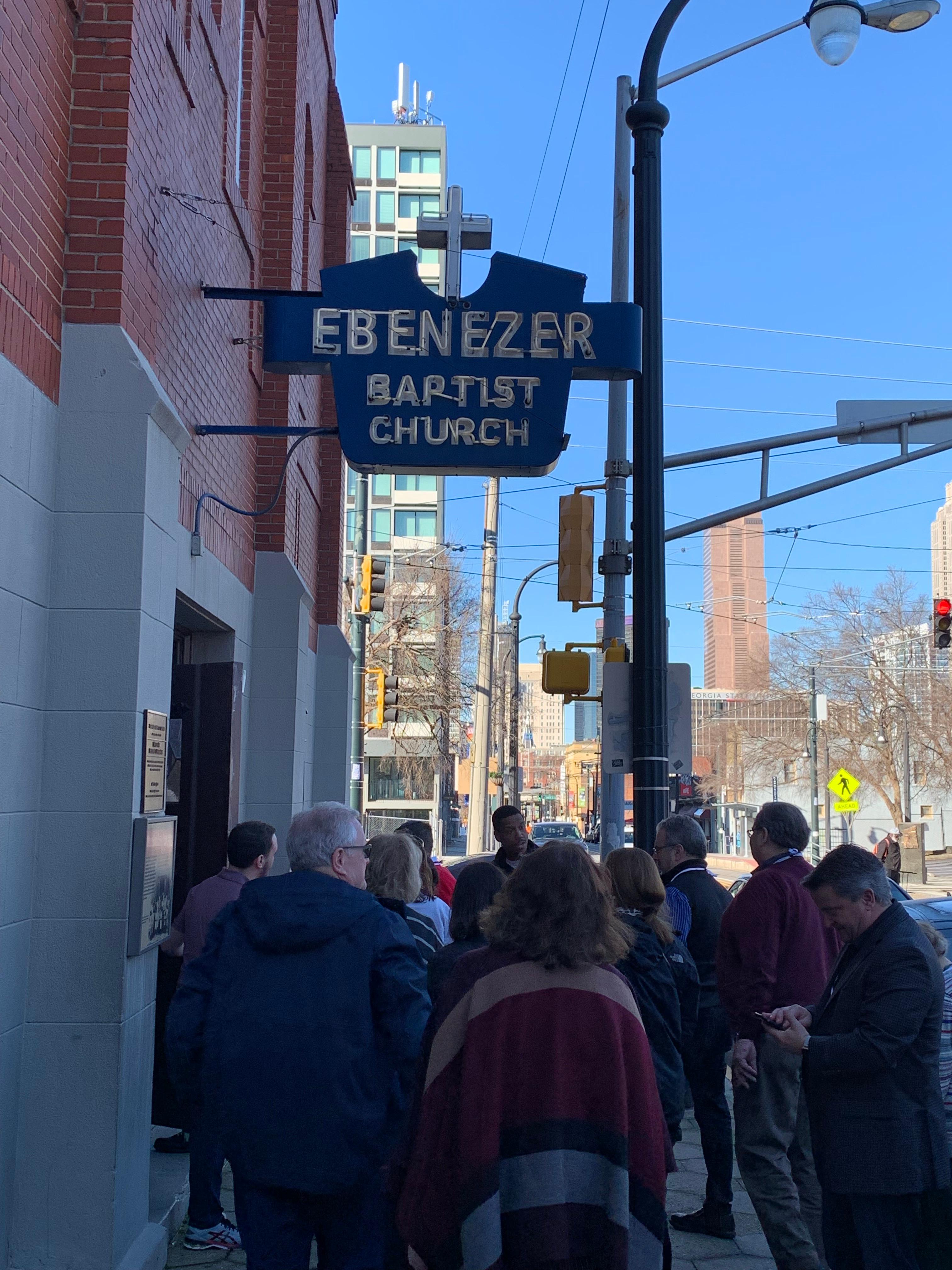 The trip began on historic Auburn Avenue, which in the segregated 1920s became the commercial center of Black Atlanta as well as, in 1929, the birthplace of Martin Luther King, Jr. Our group visited the King Center — the world's largest archive of materials about the American Civil Rights movement — and paid our respects at the tombs of Martin Luther King, Jr. and Coretta Scott King (above). Afterwards, we headed to Historic Ebenezer Baptist Church, where Martin Luther King Jr. and his father both preached, where we were welcomed for an uplifting Sunday service.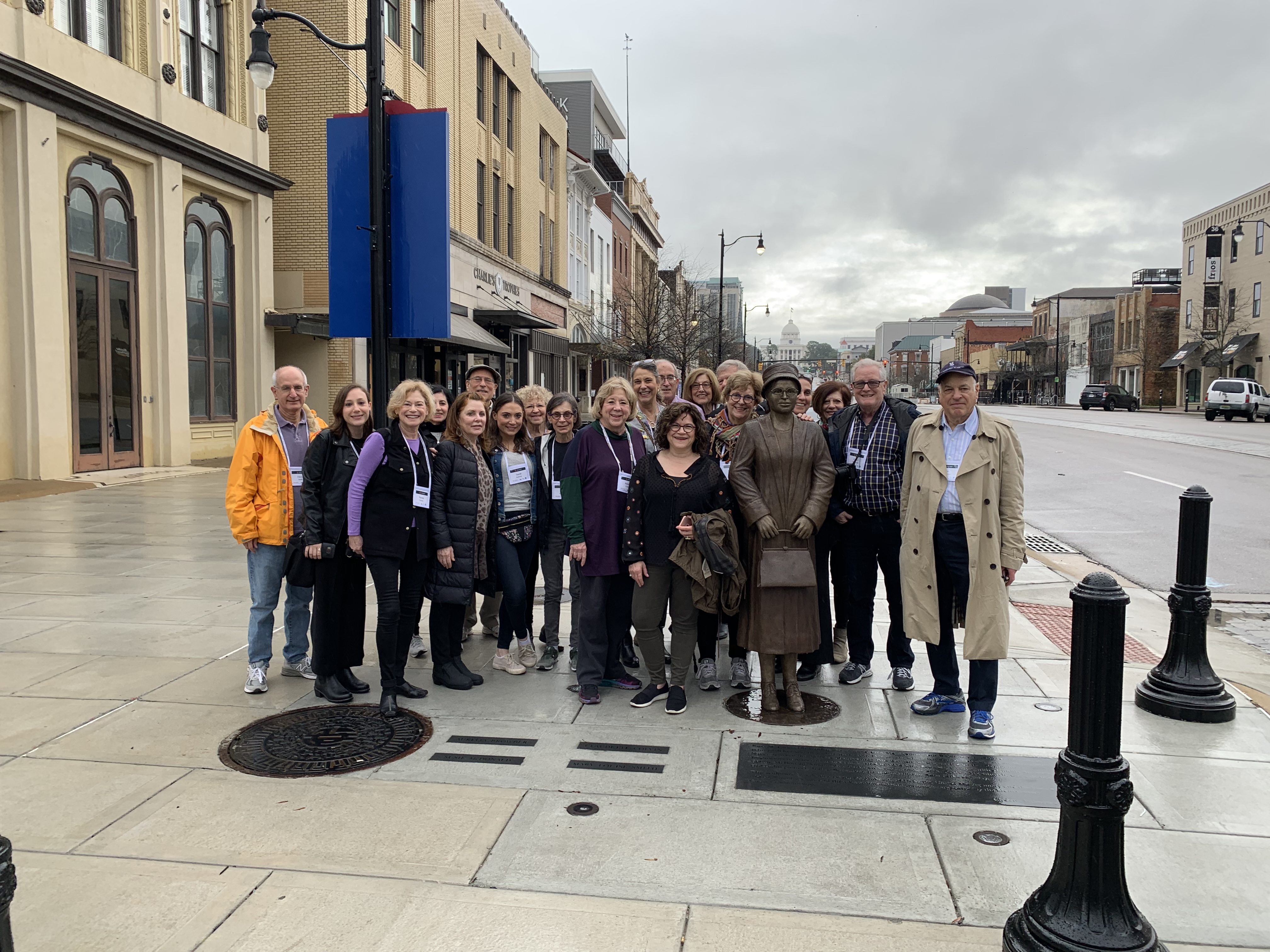 In Montgomery, Alabama, the group visited the Equal Justice Initiative museum, where we explored the evolution of American racial oppression as it shape-shifted from slavery to segregation to mass incarceration today. Next we learned about civil rights icon Rosa Parks (above), who in 1955 was arrested for refusing to yield her bus seat to a white man. That act of protest sparked the organization, commitment and courage of the Montgomery Bus Boycott that followed — the first large-scale civil rights protest. For over a year 40,000 African-Americans in Montgomery chose to walk or carpool until the Supreme Court finally forced the integration of the city's buses. The victory energized a generation of activists. But it also incensed white supremacists, who sought revenge in terrible acts of carnage.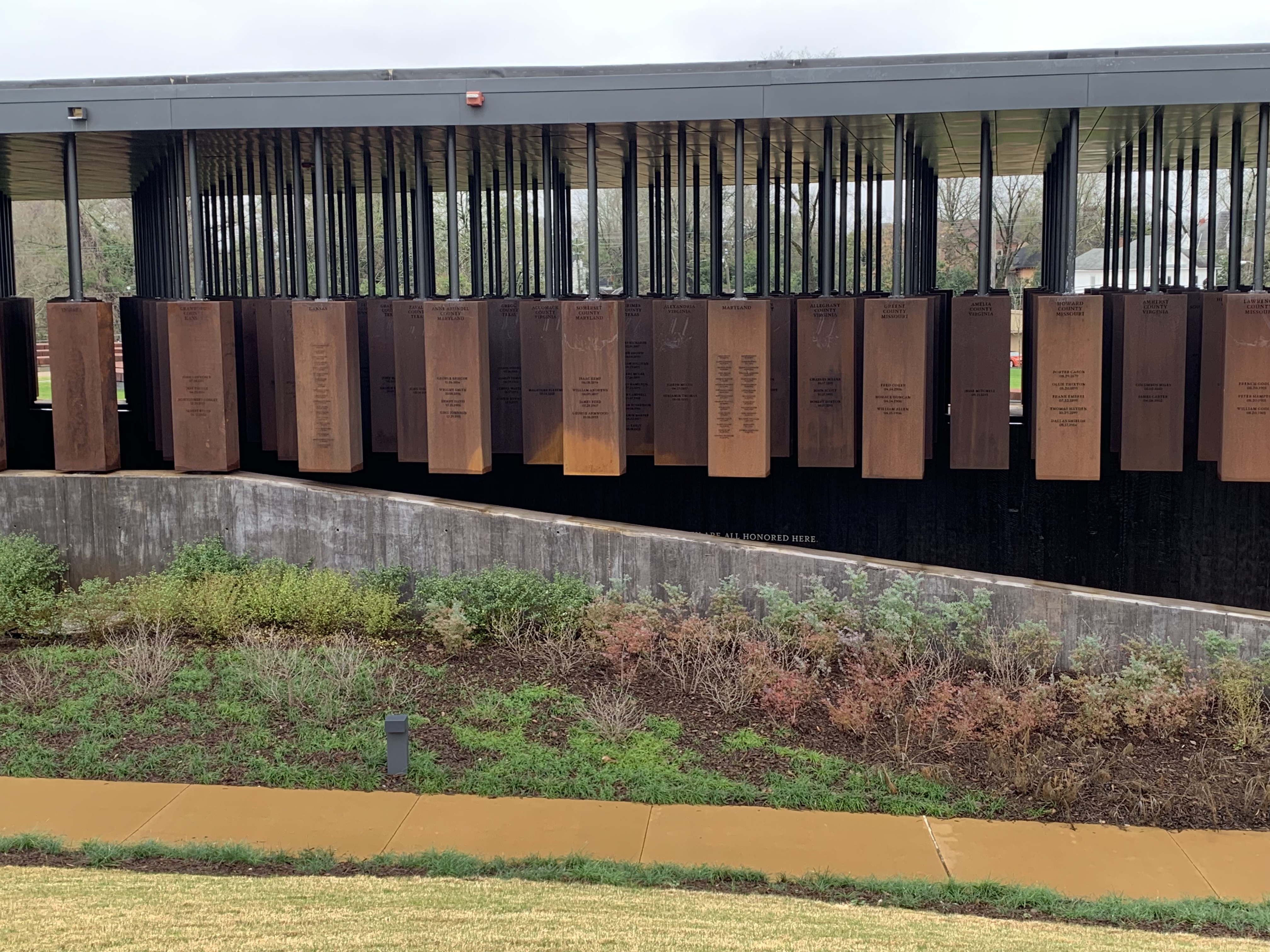 Little could have prepared our group for the power of the National Memorial for Peace & Justice, the first national memorial for victims of racial terror lynching.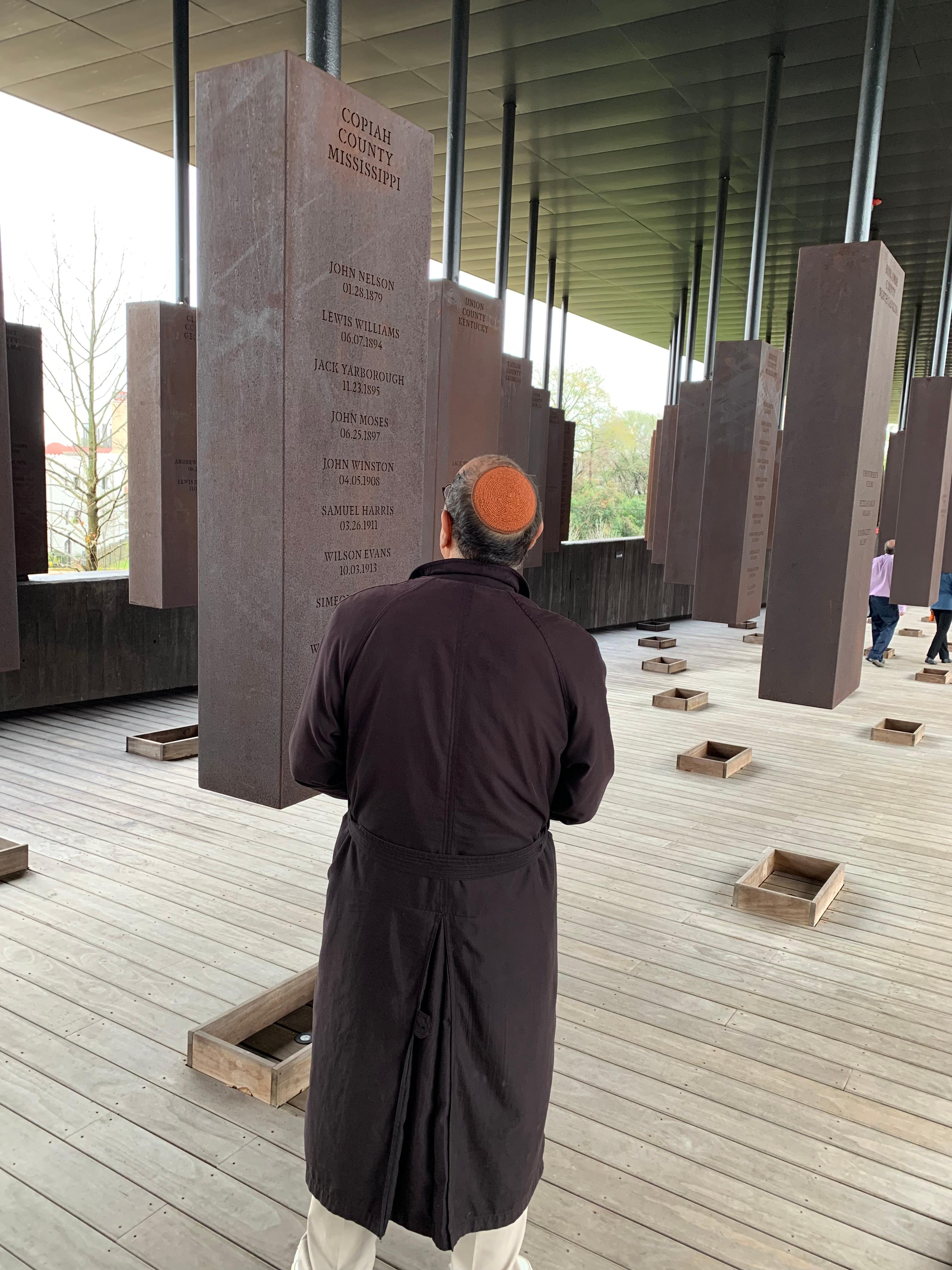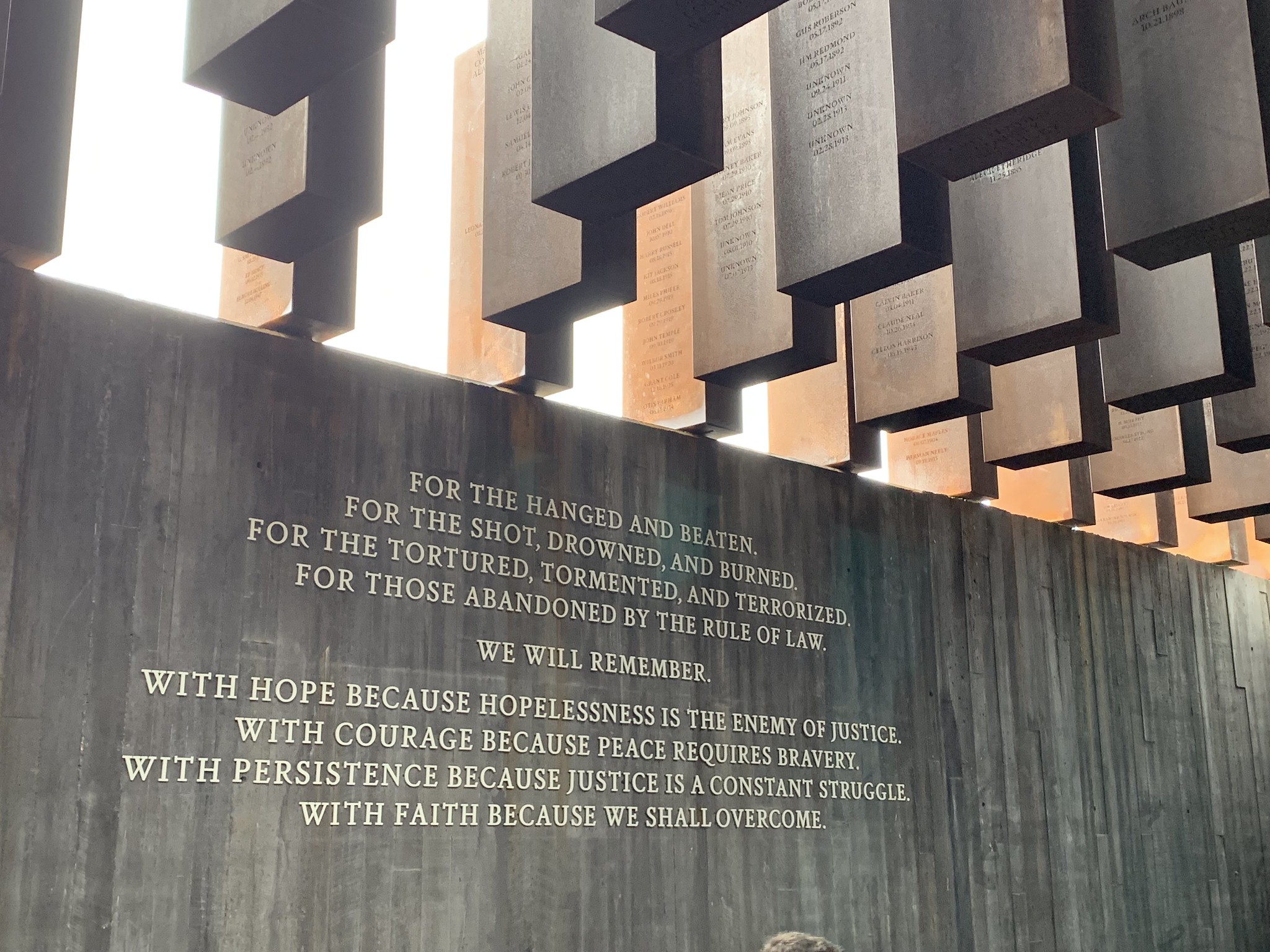 Honoring more than 4,400 murdered African-American men, women and children, the "lynching memorial" is a challenging and thought-provoking work of art inspired, in part, by Holocaust memorials in Germany. Each slab suspended from the ceiling is engraved with the names of victims, all of whom were violently murdered for offenses like voting, speaking or simply existing. Hundreds of these lynchings were performed in public squares and on courthouse steps in front of thousands of cheering onlookers. Our group emerged from the memorial shaken.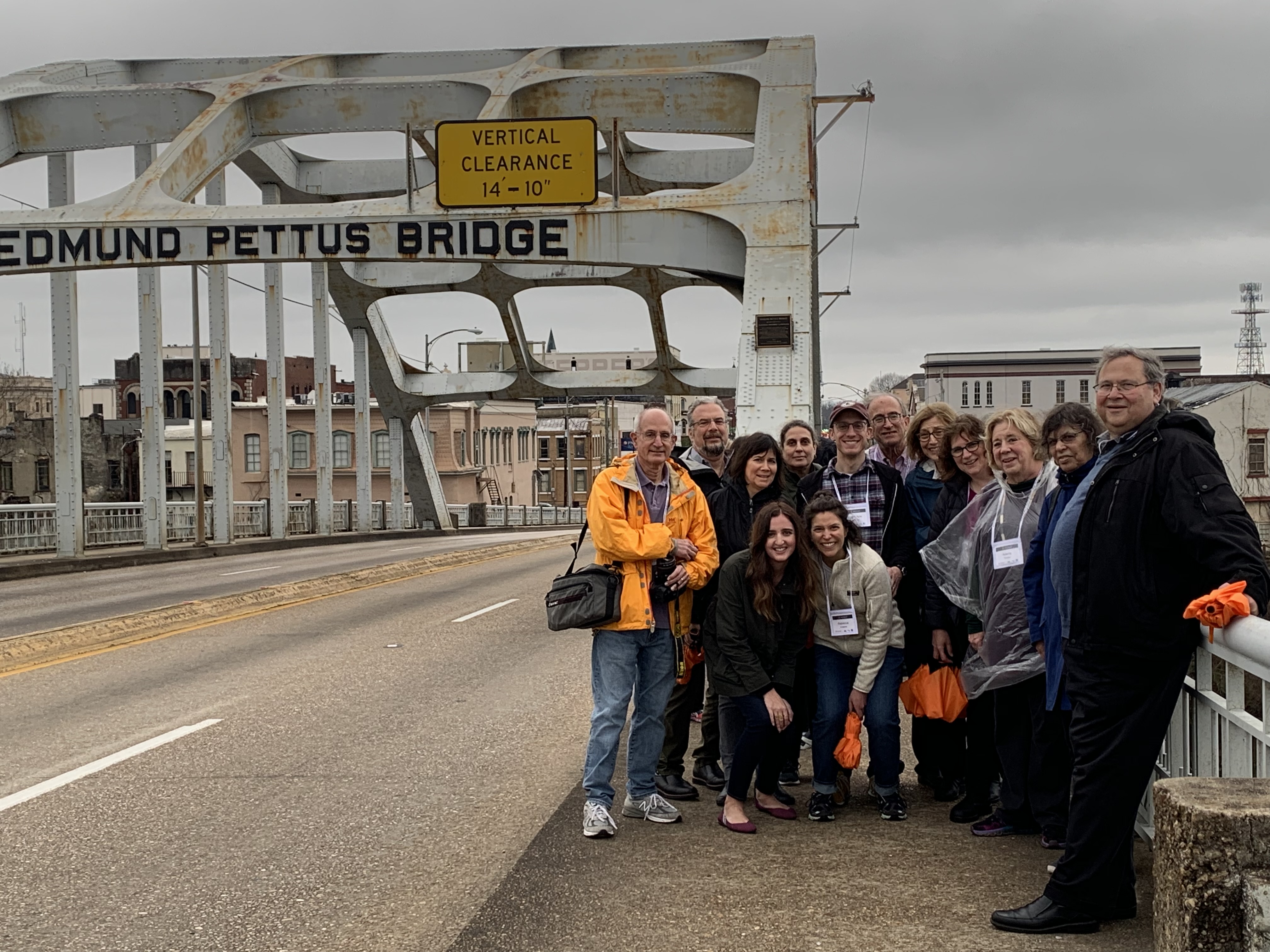 The mission continued into Selma, Alabama, where the group met activist Joanne Bland. At age 11 Bland participated in a peaceful 1965 voting-rights march across the Edmund Pettus bridge (named for a former U.S. Senator who was also head of the Alabama Ku Klux Klan), only to be brutally beaten by police. Bland recounted that day of terror now known as "Bloody Sunday" — recalling the billy clubs and tear gas — and how days later, Martin Luther King Jr. led those determined protestors successfully across the bridge and 54 miles to Montgomery. Then, under a drizzly sky, our group walked across the bridge.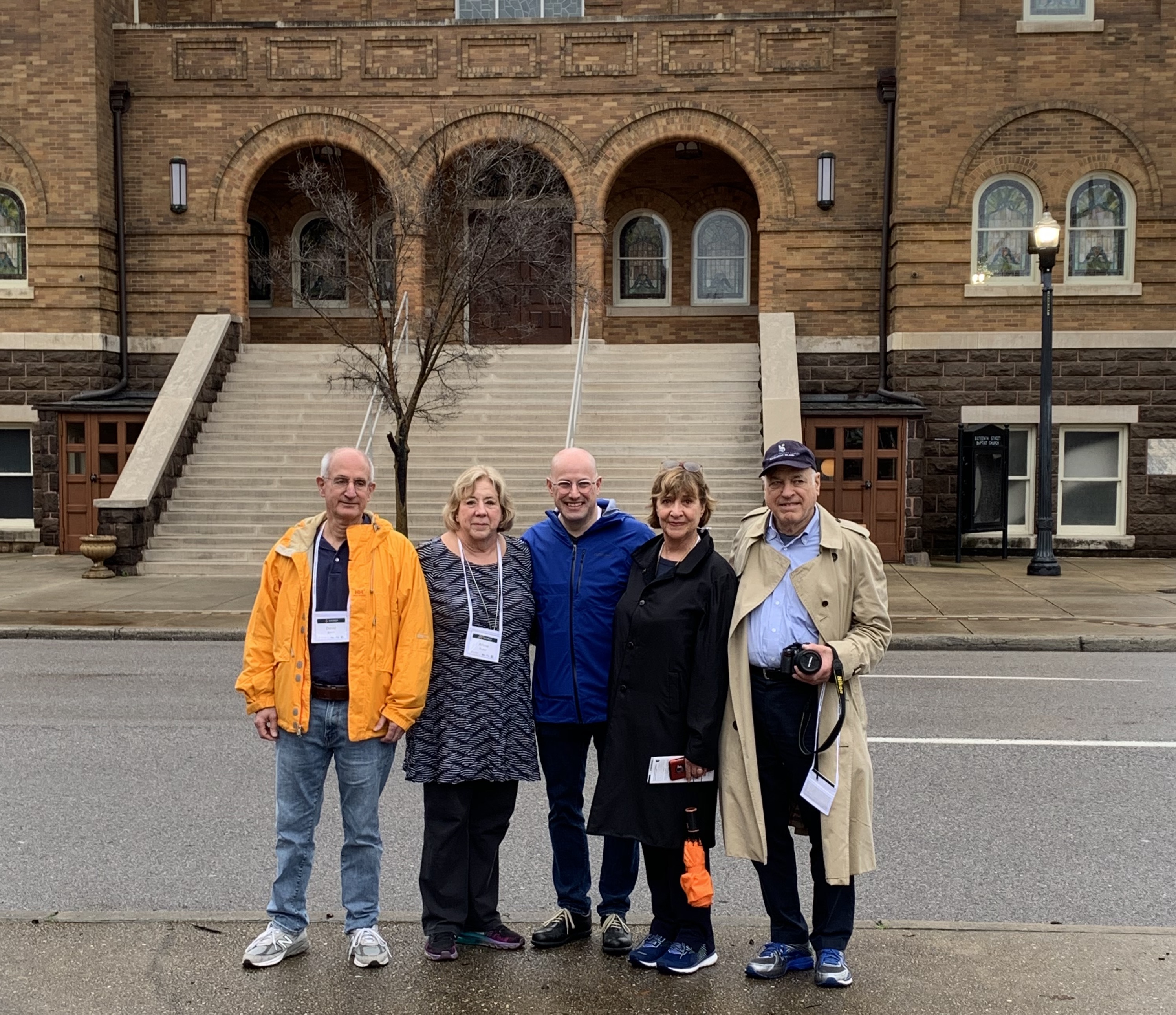 The last morning of the trip was in Birmingham, which in the '60s was rigidly segregated and a stronghold of white supremacy. Our group visited the 16th Street Baptist Church (above) where in 1963, a bomb went off on a Sunday morning, killing four little girls. The predominantly black church had been a meeting place for civil rights activists; the bombing occurred days after a federal court ordered the integration of Alabama's school system. The tragic church bombing became a turning point in the civil rights movement, contributing to support for the landmark Civil Rights Act of 1964.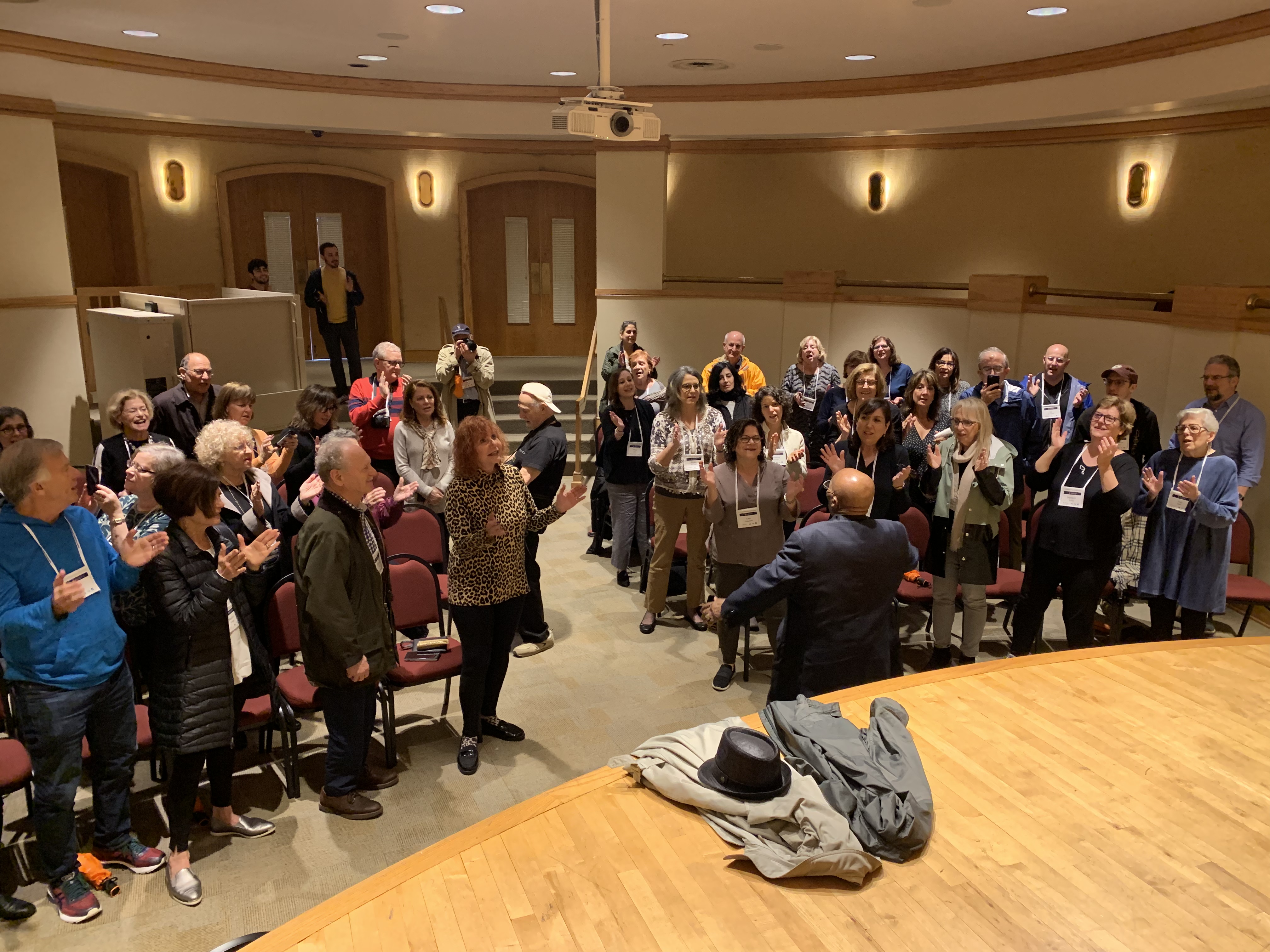 Our final stop was the Birmingham Civil Rights Institute. There we met Bishop Calvin Woods, who as a civil rights worker had been arrested and attacked by police dogs. Now he led our group in prayer and song. Everyone got to their feet, held hands and swayed as they banded in solidarity, singing "We Shall Overcome."
The Civil Rights Mission was an incredible experience that both broke and filled our hearts. We left Alabama after our impactful journey feeling galvanized, with a commitment to learn more and help more. Hate wears many disguises, and if we are to help build a just and equitable world, our vigilance must be against bigotry in all its forms. Our Jewish Federation's exploration of racism will continue. We invite you to join us by signing up for the Jewish Community Relations Council email list by contacting jcrc@jewishphilly.org.