With tremendous gratitude, the Jewish Federation of Greater Philadelphia thanks Sherrie Savett for her valiant effort as Campaign Chair over the past two and a half years. Undeterred by the uncharted times of Covid, Sherrie's incredible work, in partnership with Gail Norry, David Adelman and the Jewish Federation professional team, assisted in building and sustaining meaningful connections that grew our annual campaign. In addition to navigating a new virtual world, Sherrie continued to set the tone of moving forward through multiple emergency campaigns.
As Savett's term as Campaign Chair ends, the Jewish Federation is pleased to announce Bill Glazer and Michele S. Levin as Campaign Co-Chairs and new appointees to the Board of Directors as of September 1.

"I've accepted this position so that I may help David and Gail unlock the potential of the Philadelphia Jewish Community and to elevate the Jewish Federation's perception and standing among Jewish philanthropists," said Glazer.

Glazer and Levin will build upon Savett's accomplishments, stewarding the annual campaign and engaging with our most generous donors while fostering new relationships within our community.

"I want to see the Philadelphia Jewish Community significantly increase its support of our local Jewish Community, the global Jewish Community, and the State of Israel," said Levin.

The Jewish Federation looks forward to starting the new campaign year with Glazer and Levin at the helm.
Meet the Campaign Co-Chairs
Bill Glazer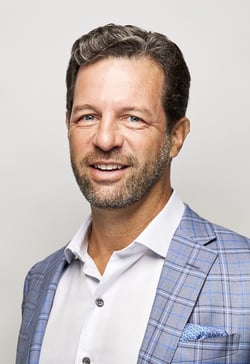 Bill Glazer founded Keystone Property Group in 1991. Initially a real estate brokerage firm, Keystone grew into an investment firm in 1993, a development company in 1997, a real estate private equity firm in 2003, and a full-service real estate investment and development operating enterprise in 2014. He has invested and developed more than 12 million square feet of properties in billions of dollars of transactions using multiple investment structures, such as Joint Ventures, Individual Syndications, Direct Investments, Real Estate Private Equity Funds, and Strategic Partnerships.

In addition to his real estate equity investments, Glazer served as Chairman of the Board of Hyperion Bank, a Pennsylvania state-chartered commercial bank. Further, he serves as Director on non-profit boards, including the Jewish Federation of Philadelphia.

Glazer's professional affiliations include the Young President's Organization, National Association of Industrial and Office Properties, Urban Land Institute, and Wharton School's Zell/Lurie Real Estate Center.

A graduate of the University of Pennsylvania, Glazer is the recipient of many awards and honors, including the Pennsylvania Award for Community Excellence, the Chamber of Commerce Award for Excellence, the Philadelphia Business Journal's 40 Under 40 Award, and the Ernst and Young Entrepreneur of the Year Award.

An avid endurance athlete who has completed numerous marathons and triathlons, Glazer's long-term training philosophy mirrors his patient investment philosophy.
Michele S. Levin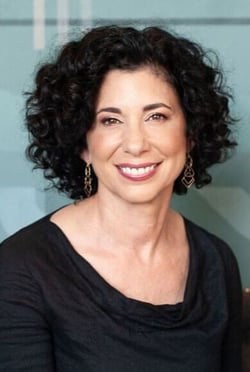 Michele S. Levin is President of MSL Consulting Group, specializing in executive coaching, strategic planning, and leadership development. She is also a coach for BetterUp.

Levin serves on the Jewish Federation of Greater Philadelphia's Women's Philanthropy Board, is Chair of the Negev Now Network and an alum of JFNA's National Young Leadership Cabinet. She is a past president of Jack M. Barrack Hebrew Academy and most recently co-chaired the Head of School Search Committee. Levin is a member of Har Zion Temple and currently serving on their Board of Trustees. She is also involved in Americans for Ben-Gurion University and is a past national board member, in addition to having served on the board of Jewish Learning Venture.

Levin has a master's degree in Organizational Development and Leadership and is an International Coaching Federation (ICF) certified Executive Coach.

She and her husband Robert are parents of three wonderful children – Jacob, Samantha, and Andrew.
***
Our communities depend on you!

As we approach the end of the campaign year on August 31, you can continue to support this mission by making a meaningful gift and increase by

clicking here

.