Women of Vision held their annual Spring Event on May 19 at the French Creek Golf Club. The event featured Pulitzer Prize-winning investigative reporter Megan Twohey. Twohey is the co-author of "SHE SAID," the bestselling book that goes behind the scenes of her and Jodi Kantor's 2017 investigation of Harvey Weinstein.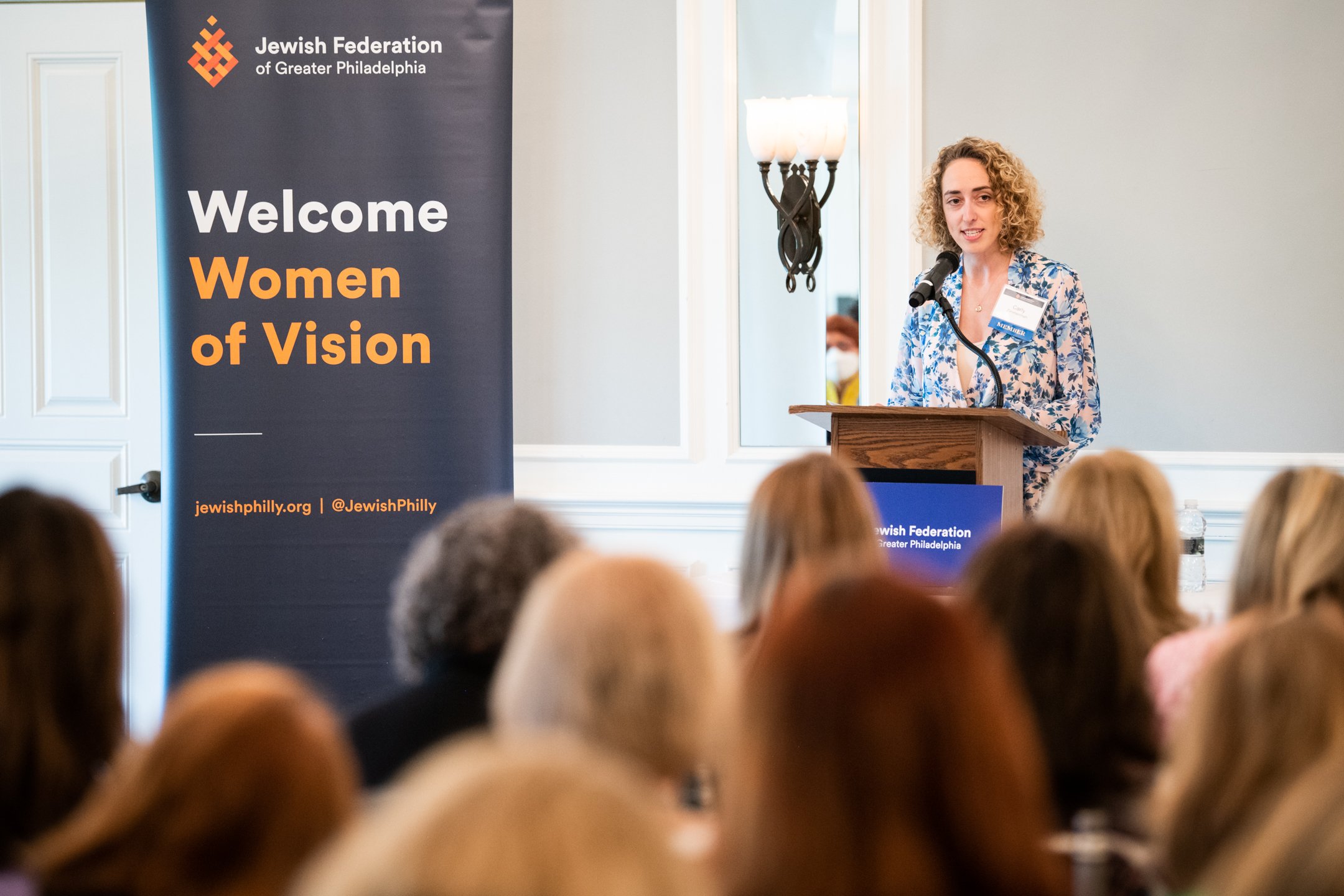 Women of Vision Chair Carly Zimmerman welcomed the attendees, voicing their collective passion and commitment to advancing the lives of self-identifying Jewish women and girls.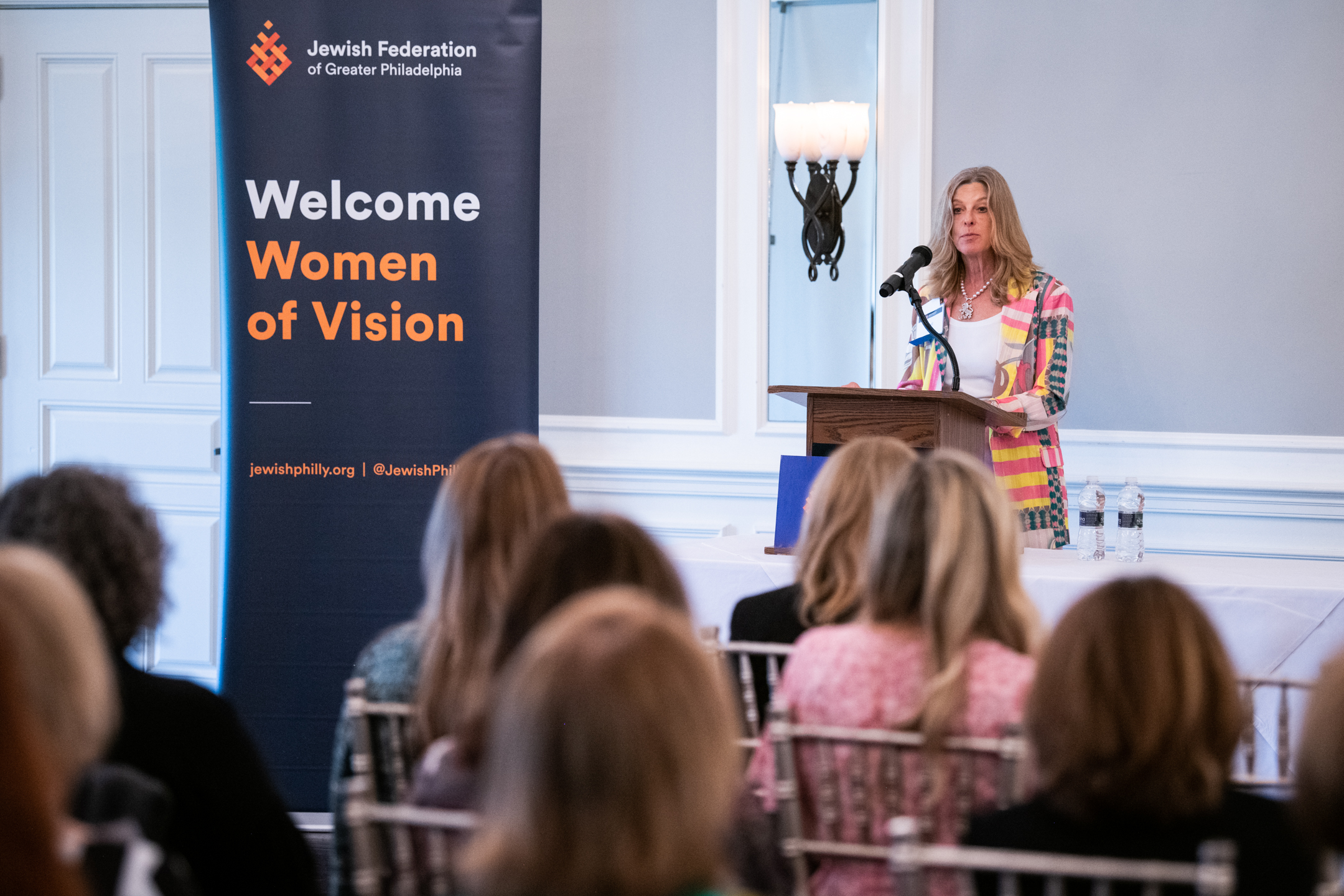 Jewish Federation of Greater Philadelphia Board Co-Chair Gail Norry discussed the work of the organization, which includes Women of Vision, and its efforts to shape a vibrant, diverse and strong Jewish future.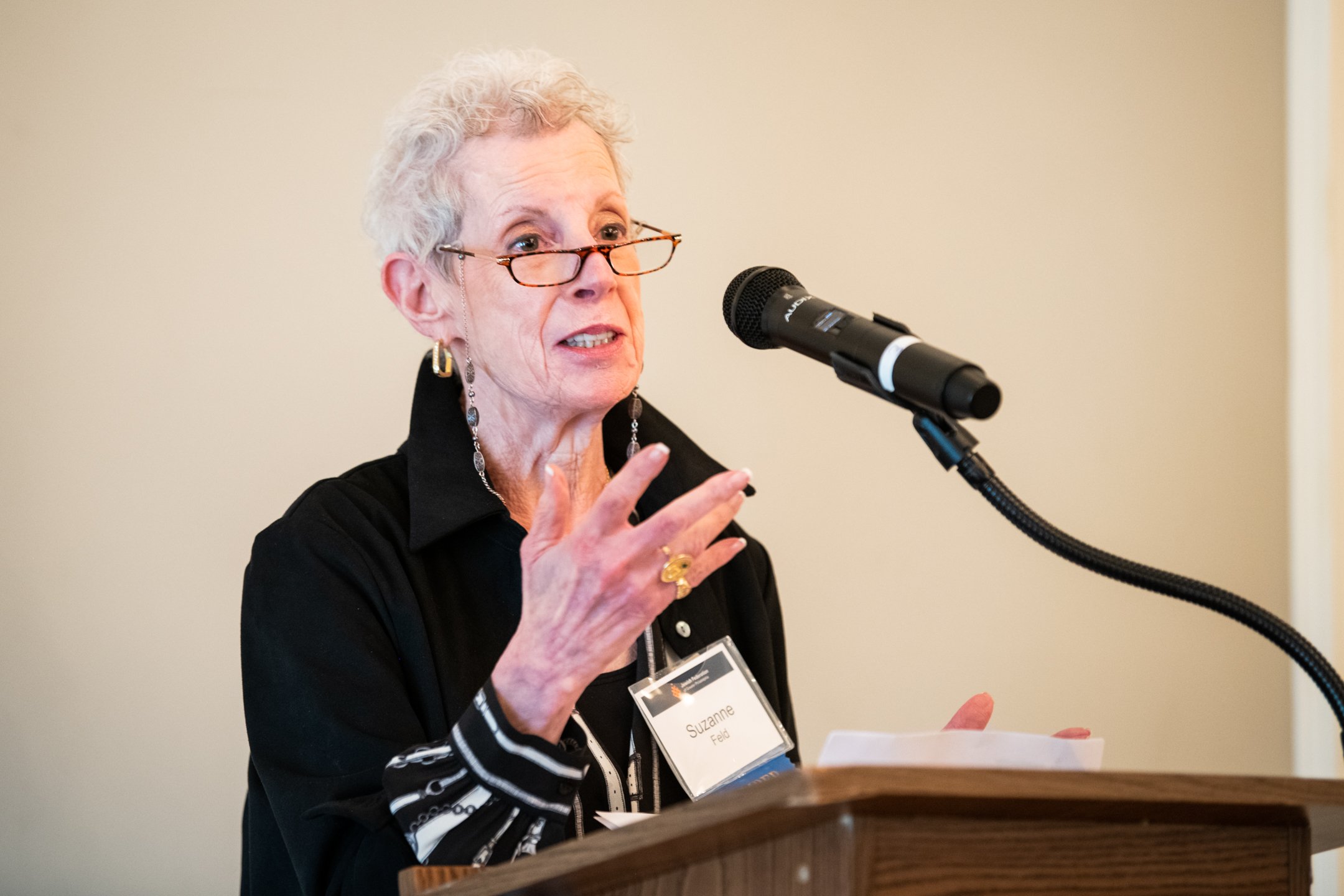 Women of Vision Advocacy Co-Chair Suzanne Feld spoke about the group's continuing work on reducing abuse against women in Greater Philadelphia and in Israel.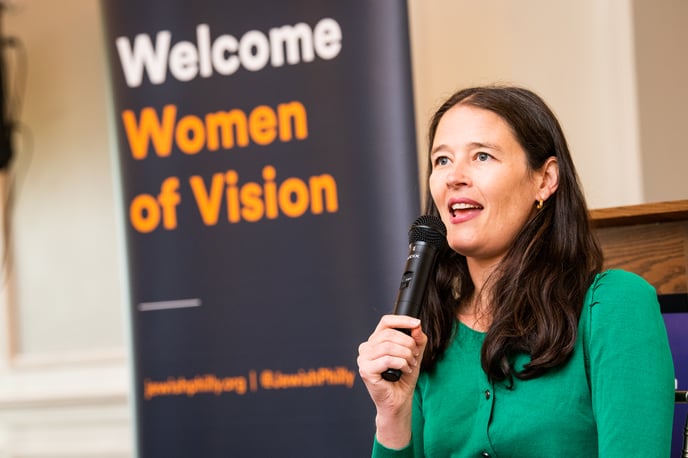 Keynote speaker Megan Twohey shared her life's work of uncovering and empowering the stories of women to create a more equitable, respectful and safer present and future for all.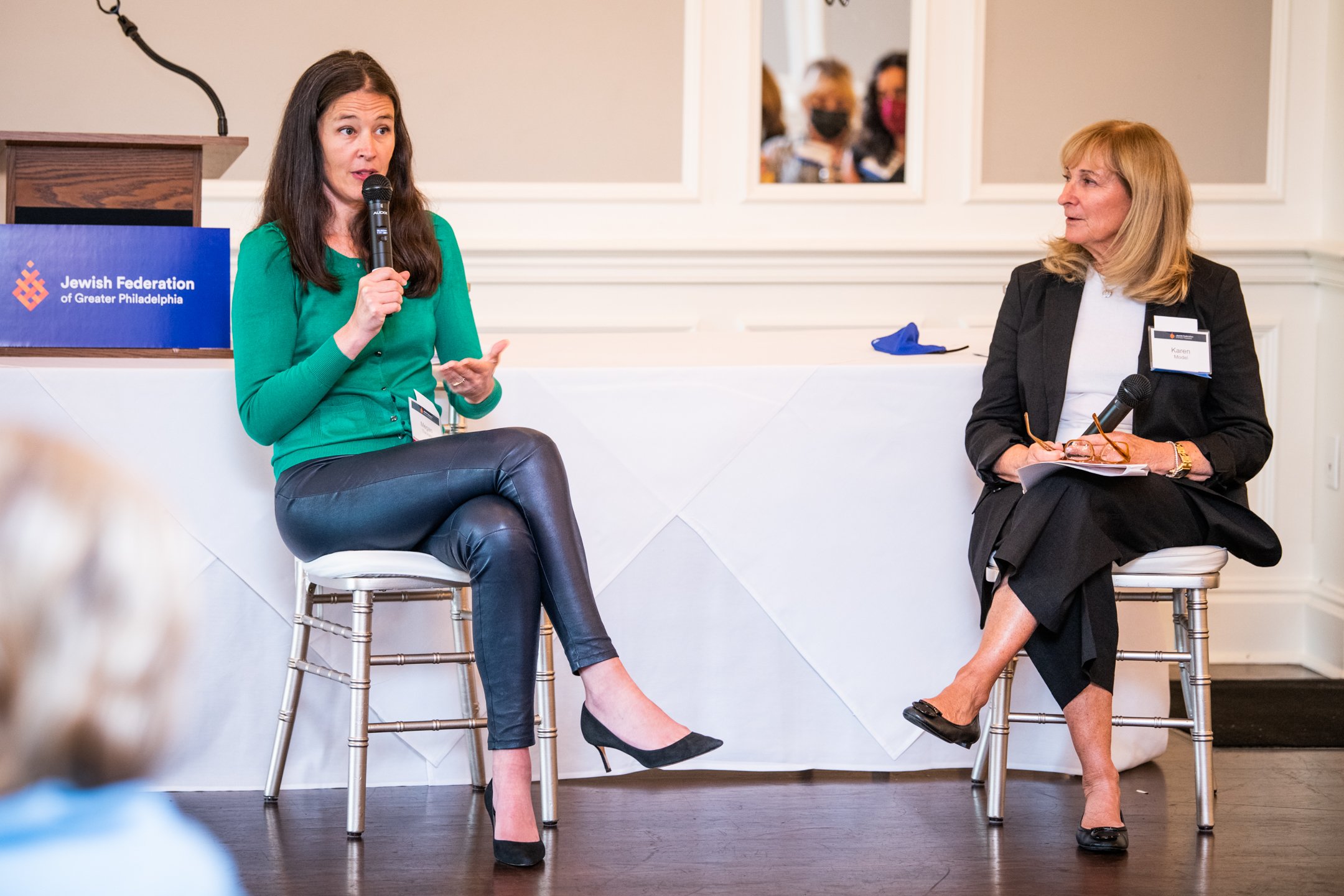 Megan Twohey took questions from the audience in a facilitated Q&A with Women of Vision Advocacy Co-Chair Karen Model.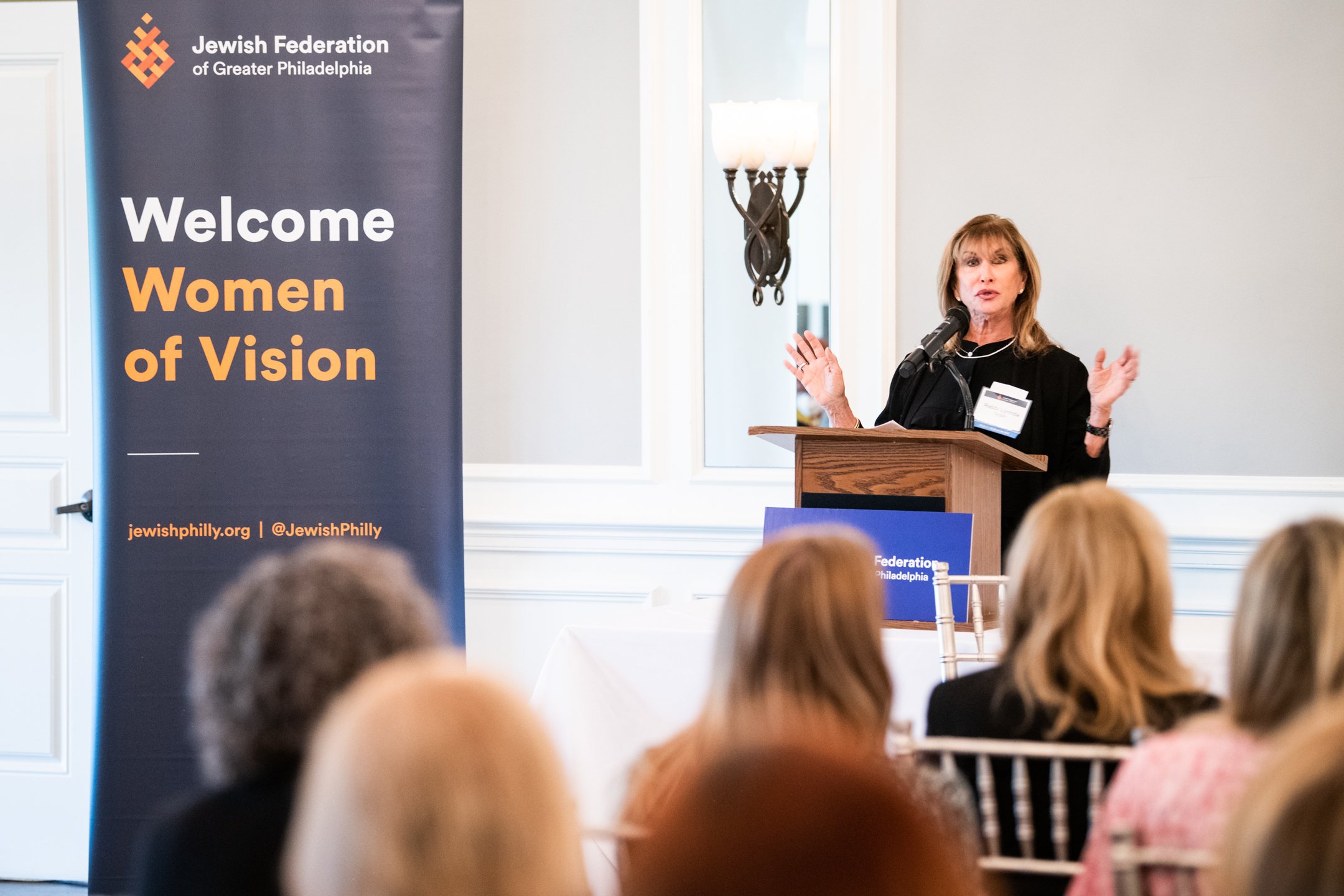 Women of Vision Program Co-Chair Rabbi Lynnda Targan reflected on the middah (character trait) of truth.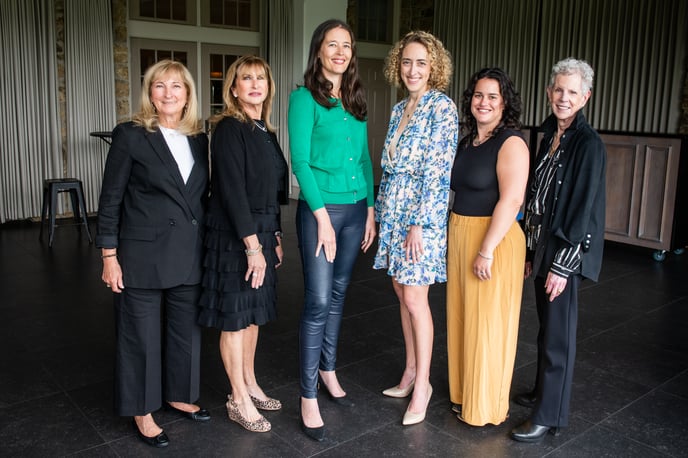 From L to R: Karen Model (WOV Advocacy Co-Chair), Rabbi Lynnda Targan (WOV Program Co-Chair), Megan Twohey (Keynote Speaker), Carly Zimmerman (WOV Chair), Terri Soifer (WOV Program Co-Chair) and Suzanne Feld (WOV Advocacy Co-Chair).
***
Click here to see more photos from the Women of Vision Spring Event. For more information about Women of Vision and to become a member, please click here or contact Shara Swift, Jewish Federation's Affinities & Donor Engagement Manager, at sswift@jewishphilly.org.